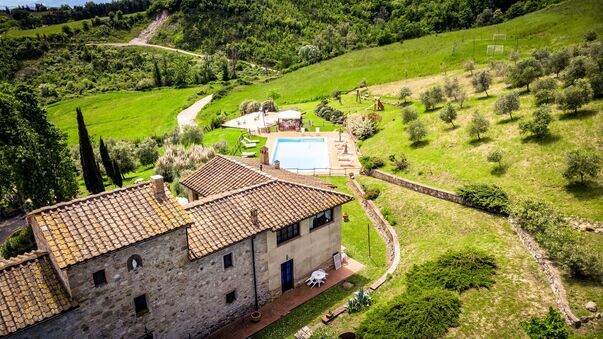 About us
Lucertola in Italian means "lizard", we decided to give such a name to this place because of these beautiful golden-green creatures (so characteristic for this region) who love to lie and warm themselves in the rays of sun and their color harmonizes perfectly with the whole. And this is what we want for everyone: a wonderful holiday under the hot Tuscan sun, among golden and green fields.

Agriturismo Lucertola is a place with a soul: the complex was built in 1720 and recently renovated, preserving the typical black stone commonly used in the Montecatini area.

This is a unique place for people who value outdoor rest, peace and quiet but also looking for active sightseeing. Our location is perfect for sports such as jogging, trekking and mountain biking, or just long walks amidst singing birds and undulating grains under the golden sun and blinding blue skies.

Tuscan architecture builds the atmosphere of this place: stone walls, beamed ceilings, semicircular arches in the passages between the rooms. Stone, brick and terracotta are the basic materials used here and the colors of ocher, golden yellow, olive green and warm beige make the apartments warm and cozy.
Find out more