window.dataLayer = window.dataLayer || []; function gtag(){dataLayer.push(arguments);} gtag('js', new Date()); gtag('config', 'G-QNKSR44ZXN');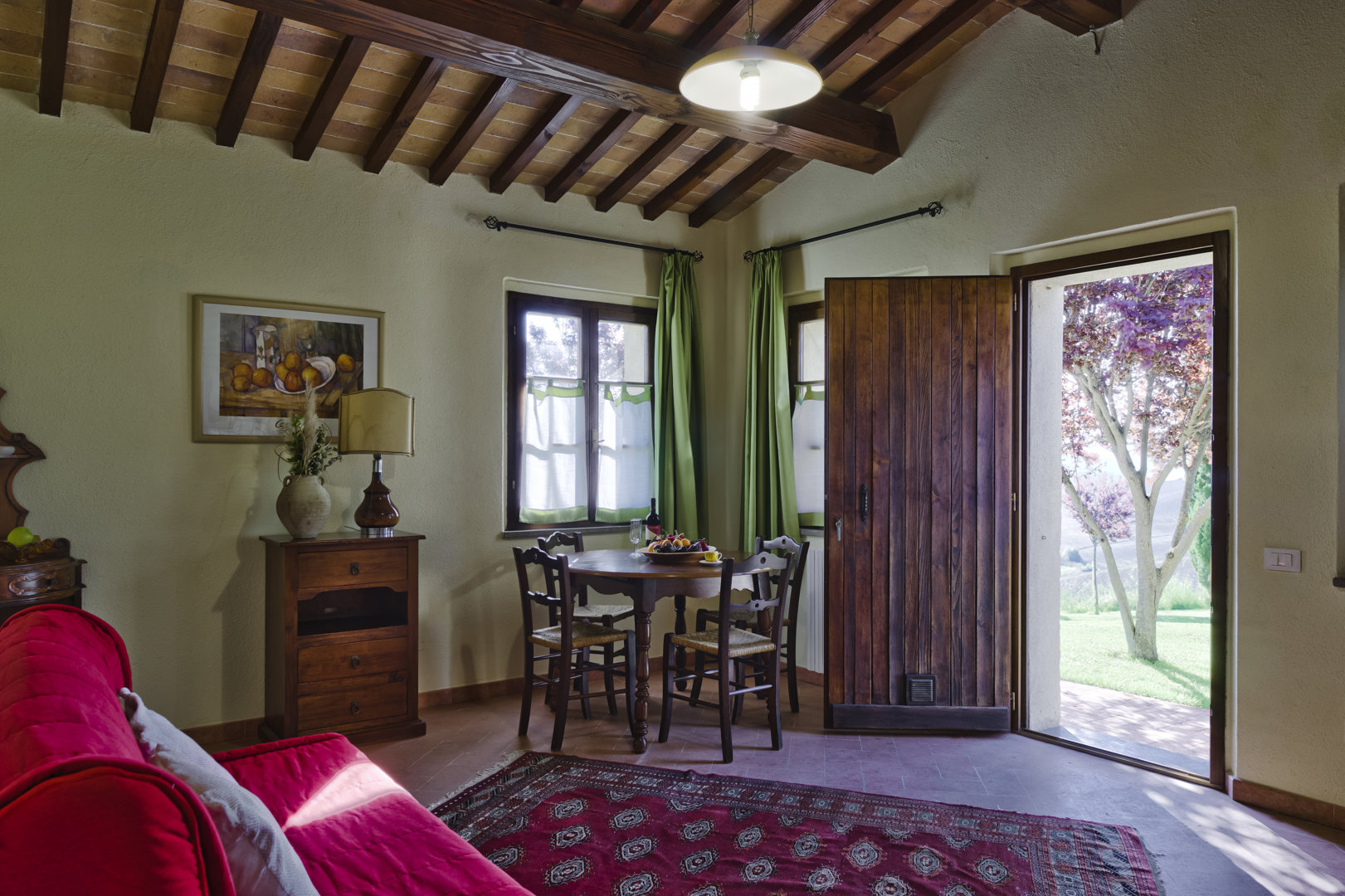 LAJATICO APARTMENT
Number of guests:

3
Size:
45,00 m2
1 bedroom
1 queen bed
, 1 single sofa bed
extra beds:

1
Amenities
Room properties:
Number of bed:
1 queen bed, 1 single sofa bed
Rules and fees:
Opening hours:
16:00 - 20:00
Additional information for bookers:
This independent apartment comprises of:
full equipped bright kitchen (3 double windows)with a dining area 
 single sofa bed in dining area
 just renovated bathroom (May 2022) with shower, window 
double bedroom with queen size bed , garden view
Lajatico overlooks the garden, hills, Volterra . There are 2 private patios . One in the side of the building with garden fourniture, pergola, umbrella what gives you a beautiful breathtaking view of sunrise over Volterra . The other one in the front of the entrance with table and bench with  the hills , garden and  cypresses view (see photos). 
A extra fee applies for an additional  single bed in a dining area (for fourth person): 25 eu/night.
The guarantee of the lowest price of rooms only on our website
Immediate booking confirmation
We guarantee full transaction security
Information about payment methods
Thanks to online payment, you can immediately confirm your reservation.